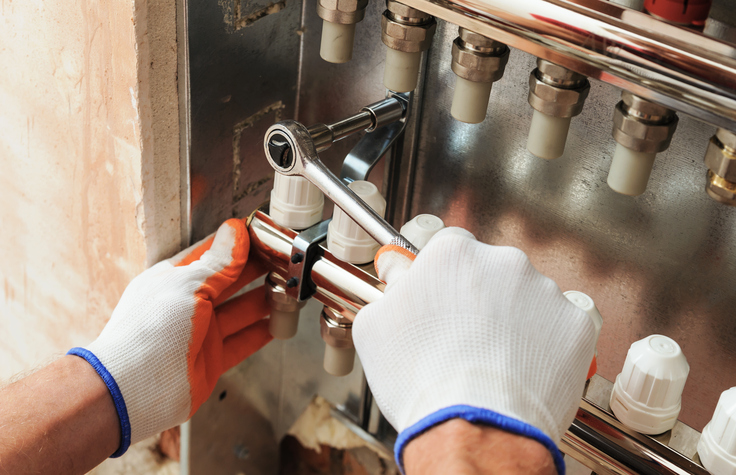 Uncommon sounds, a broken thermostat, and dirty filters are among the top reasons why people go online to search for a heating furnace repair near me. Lucky for you, VIP Repair Services is a company with extensive knowledge and experience in furnaces repairs. Our team is ready to help any customer in need, whether you have a home furnace problem or a major commercial emergency. Book us the next comfortable date or request an urgent visit to get your problems resolved within 24 hours.
Our top furnace services
Whether you are looking for a gas furnace repair near me or an oil furnace repair near me, we can fix them both because our team specializes in gas, oil, electric, and modulating units.
Air filters replacement
Safety controls testing
Exhaust vent inspection and replacement
Burners and pilots cleaning
Thermostat repair
Circuit breaker testing and resetting
Mold, mildew, and dirt cleaning
When to call for furnace repair in Los Angeles?
Try to spot early signs of furnace malfunctioning: lack of heating, uncontrollable changes in the temperature, unusual noises or smells, and overall lack of comfort in the room. These are common reasons to wonder why something changed and call for a furnace inspection. Our technicians are certified and licensed by the industry to provide qualitative and reliable furnace repair services in the state of California. We have fully-loaded trucks and spare parts for any service when the team goes on a call; such tactics allow VIP Repair Services to guarantee that any problem with your service will be fixed on our one and only visit.
Solid furnace repair near me
Even if you do not live in the LA centre, it doesn't mean we cannot help you. VIP Repair Services fall under the category of the best furnace repair near me because we offer a wide service area for our customers. You can find us in Calabasas and Culver City, in West Hollywood and Hollywood Hills, should you have problems in Beverly Hills, Santa Monica, or Malibu we are ready to help. And do not hesitate to call us from Studio City and Bel Air. In case you didn't find your city name above, give a call to our agent at +1 (888) 520-7994 and we will arrange a team to visit your place in any other city of the Los Angeles area. If you need a solid furnace repair in Los Angeles CA, you know where to find us!